Chatbots are the modern approach to customer service. Chatbots, often powered by natural language processing, are designed to provide support, knowledge assistance, and business advice to customers through the simulation of human conversations.
As intuitive and appealing as the introduction of chatbots into your business may seem, it is essential that you be well versed in chatbot technicalities and implementation strategies as these are essential to building and running a successful chatbot campaign.
There are a host of factors to consider before designing and introducing a chatbot into your business, firstly, let's be clear on how to take the very first step:
How do you create a chatbot strategy? You typically bring external consultancy help that has the experience to ensure a successful chatbot implementation.
From there, the agency will usually take you through 10 steps:
Understand your customer and their needs
Layout your goals and success metrics
Identifying the best return of investment use cases and intents
Create a plan for the long term with quality analytics and continuous improvement processes
Set expectations: try not to boil the ocean
Select preferred messaging channel(s)
Choose the right technology
Implement fallback procedures
Let users know that the chatbot exists
Take Analytics into account
Here are what we believe are the 10 must-have steps when creating a chatbot strategy:
1. Understand your customer and meet their needs
Knowing your customers and understanding their needs is the first step towards building a successful chatbot.
You could have access to the best technology, but customer-need ignorance will have you building chatbots that aren't relevant and ultimately unproductive.
Remember, the key to understanding what your customers need is to try and see things from their point of view.
Put yourself in the shoes of the different types of visitors on your website and design the conversation flow to guide them as simply and quickly to the answer as possible.
2. Layout your goals and success metrics
In as much as customers are your top priorities, you must always work according to your company's goals and metrics.
Before you develop a chatbot, make sure to outline your goals.
Most companies create chatbots to drive sales using messengers, improve brand's online presence, provide users with a personal human-like assistant, or automate specific tasks such as customer support or the processing of user queries.
However, don't forget to align your chatbot goals with your customers' needs.
With the higher priority going to your customers' needs because ultimately, every business's goal is to solve customers' needs.
3. Identify the Best ROI use cases and intents to automate:
Chatbots, although similar in design, vary a whole lot in terms of role and level of complexity.
Chatbots have a variety of use cases, ranging from customer service, lead generation and HR automation.
We cover the potential applications and use cases in our beginners' guide.
It is therefore essential to consider the functionality of the bot you plan to build long before making it because not only are bots functional customer service agents providing a fresh experience to customers service relation, they also help reduce costs by reducing admin and staffing requirements
4. Create a plan for the long term with quality analytics and a continuous improvement processes
One thing's for sure, customers will always have questions, and once given the opportunity, they'll ask. It's therefore important to keep improving and working on you chatbot by adding intents/answers based on previously asked questions.
At no time should you assume that your chatbot project is finished at the time of launch, you should always continue to work on improvements regularly.
5. Set expectations and don't boil the ocean
Starting something new is always exciting; however, such excitement can lead to error and failed projects.
One step at a time is the way to go.
This can only be achieved with a well laid out plan. By picking a manageable use case and rolling it out to a small customer base for user testing before a wider rollout, you can mitigate risk to a certain degree.
The learnings gained in starting small usually open up new ideas for subsequent use cases, for more expansive reach, or additional features.
Here are a few tips to keep in mind when designing your chatbot:
Simple and clear language
Personality representing the organization
Helpful and friendly
Guides user to likely next steps
Avoid dead-ends
6. Select a preferred messaging channel(s)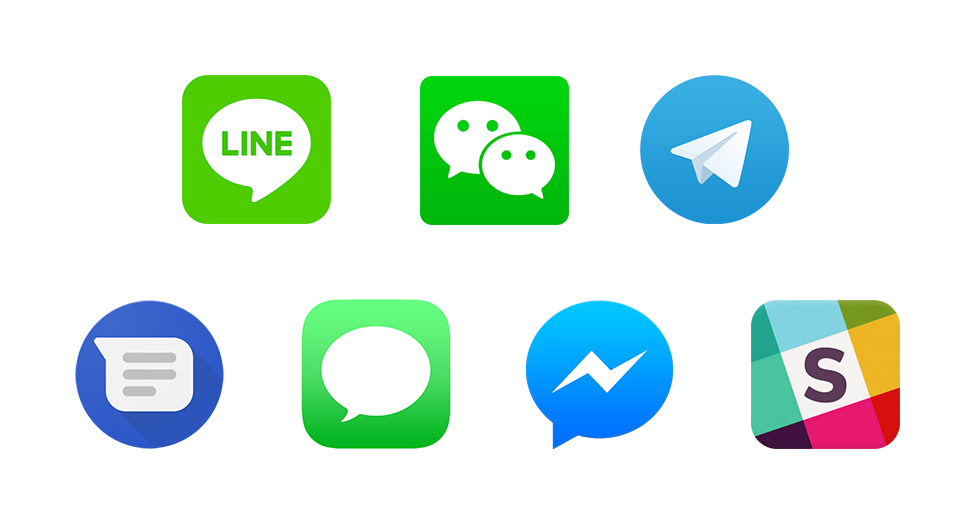 With the myriad of platforms and messaging channels available out there, choosing one that fits your business style, is accessible to your customers and leaves room for expansion can get tricky.
There are, however, some ways to get over this:
Identify the platforms your customers use. It's more than likely that you will want to deploy your chatbot to more than one platform.
7. Choose the right technology
This is where bringing in external help with save you the most time and pain. There are numerous factors to consider when choosing the right technology, to mention a few:
Amount of users
Languages
Budget
In house expertise
Scalability
Integration friendly
8. Implement Fallback procedures
On the off chance that the chatbot fails to understand some questions from customers. It is essential that you provide the avenue for fallback. This occurrence usually affects a small percentage of customer queries, but it is important to always properly deal with them.
Here are the four common fallback stages:
·Fallback intent: This is the basic stage, but it is often considered too simplistic and not 100% guaranteed to meet customers' needs.
Escalated fallback — if a fallback intent fails, it is advisable to make provision for an escalated intent which then takes over the session to handle the confusion.
Live agent — if the above two fail or depending on the severity of the complaints, live agents are usually the best solutions available.
Offline follow-up via email or phone — this case applies to queries that require some form of a background check and are often the last option possible. They are also good for follow up to know if customers are completely satisfied.
9. Let users know that the chatbot exists
It's one thing to have a chatbot, and it's another for your customers to know you have one that they can easily access.
However, if you are designing a chatbot for a potentially large volume of customers, it's not advisable to make it accessible to all customers at the get-go.
A slow and controlled release is advised here, so you have time to stabilize and validate the chatbot and refine the conversational flow before releasing the final version to the public.
10. Take Analytics into Account
Monitoring the performance of your chatbot is as essential and creating the chatbot itself. To do this, you need to choose a proper tool for analytics. The tool that will help you keep an eye on the way your customers interact with the bot.
With bot analytics you understand how your chatbot is performing so you can adjust the scripts for complicated questions, control new/repeated/abandoned conversations, track user information, identify features with high engagements and input, analyze failed responses.
Conclusion
A step by step approach is always the right way to go when venturing into something new, and the situation isn't any different for chatbots.
As you proceed, you'll get a solid understanding of your customers' needs, market flow, and your bot performance, and thereby know how to tweak things to work better.
Related Questions:
What Does a Chatbot Strategist Do?
A chatbot strategist creates conversational flows and manages the overall user experience.
This ranges from:
Conversation design
User and bot persona design
Deciding Technology stack
Setting up and monitoring analytics performance
Planning future improvements and scaling
In our experience, the chatbot strategists are vital to the success of any chatbot implementation.